Archive for the 'Activism & NGOs' Category
Dear Reader,
As a start, I have a disclaimer to make: Dr. Youssef Tabsh is my father and is currently running for parliamentary elections in Beirut II district. The aim of this post is to objectively reflect my father's responses to questions and concerns which matter to the Lebanese citizens in general, and more specifically, Beirut community.
The questions mentioned below have been curated through my personal network, then merged, edited and phrased in such a way as to reduce any redundancies and overlaps while ensuring that all key inquiries are addressed.
In addition to the Q&A below, I'm adding a link to the Electoral Program of "Sawt El Nas" the coalition which Dr. Youssef Tabsh is part of.
You can also follow his Facebook Page on: Dr. Youssef Tabsh Friends (Elections Campaign Page)
About Dr. Youssef Tabsh
Dr. Tabsh is a medical doctor; a uro-surgeon to be exact. He is the youngest of his 5 siblings descending from a typical Sunni family residing in Tareeq El Jdide in Beirut. He has been very proactive in civic welfare matters since he was 14. Dr. Tabsh pursued his studies at Makassed and Al Bir Wal Ihsan schools respectively. Later, he obtained a scholarship to pursue his medical education at the First Institute of Medicine in Saint Petersburg (previously Leningrad), Russia  where he also headed the Arab Students Association.
Upon his return, he registered at the Lebanese Order of Physicians as well as the Lebanese Urology Society. He then opened his clinic, started his medical practice in several local hospitals, joined the Soviet Union Alumni Association in Lebanon which he was then elected as its President. Dr. Tabsh served as a founding member of the Mourabitoun (المُرابِطون) political party, and Vice President at the medical foundation called "Najda Sha'bia" (النجدَة الشعبية). Additionally, he was a founding member and then elected President of the Lebanese National Crescent(الهلال الوطني اللبناني). He is also a founding member and Vice President of an NGO which civilizations studies organization called "Tayyar El Hadarat – Abhath wa Dirasat" (تيّار الحضارات-أبحاث ودراسات)
In the aftermath of the civil war, Dr. Tabsh put his political engagement on hold and focused solely on humanitarian work and medical practice. In the 90s, he ran for Presidency of the Order of Physicians.  From a broad geo-political perspective, Dr. Youssef Tabsh strongly believes in Arab nationalism, the Palestinian cause, a fan of Jamal Abdul-Nasser's socialist views and approaches, and a vigorous advocate of freedom of expression and humanitarian work.
Over the past 37 years, Dr. Tabsh had helped and supported thousands of people in need across all spectra of the country; whether sick, impoverished, or in trouble. His medical and humanitarian services ranged from Beirut, to Saida, Palestinian camps and other various areas in Lebanon where there were people in need.
Currently, Dr. Youssef Tabsh is a retired medical doctor, a loving husband, a father of 4 and a grandfather of 3. He speaks 4 languages, is an avid reader and a strong believer in lifelong learning. He still has that flame in him; that passion and vision to serve his community, his country, and the Arab nation at large by any means and by all means within his capacity. His activism since childhood stands proof to it.
Q&A
After that many years of not being in the political scene, why did you decide to run for elections?
As a matter of fact, my lifelong friends Brigadier General Moustafa Hamdan from the Mourabitoun movement (حركة المرابطون) and ex-MP Najah Wakim from Haraket El Sha'b (حركة الشعب) both asked me to run for elections as they strongly believed in my vision and political agenda while feeling that there is a real chance to succeed with the new electoral law. Based on multiple discussions and meetings, I felt it would be worth to give this step a shot, and I definitely look forward to further serving my country.
When people hear "Mourabitoun" they recall the armed group that was based in Beirut defending against the Israeli invasion. To what extent does the current Mourabitoun movement still resemble its history, and what has changed since then?
The days of armed groups have long been gone; I've never been a fan of arms, never used one and not planning to ever own one. Eventually, I'm a medical doctor; I have solemnly sworn to save people's lives not end it. The Mourabitoun today has kept its core values of Arab nationalism, believing in the Palestinian cause and their right to return to their homeland, and in the socialist agenda of having fair and just policies applied to all citizens within the country regardless of their sects and affiliations. This is the core belief of the Mourabitoun movement. This is what it has been reestablished to do, and this mission will survive despite any challenges.
You are part of a coalition called "Sawt El Nas" or the "Voice of the People", why this coalition?
As a coalition, there are a lot of common ground among us. It is true that we come from diverse backgrounds and political parties/civic groups, but there is synergy among the members on many core issues, all of which are reflected in our common "Political Program for Parliamentary Elections".
Can you summarize your political agenda in few bullet points/key words?
The agenda, or political program in general, is quite detailed. However, if I were to highlight the key issues/topics which constitute top priorities for me, they'd be as follows:
Secularism: Pushing to end sectarianism in any and all means possible; hence, ensuring citizens are treated equally and fairly, irrespective of their religious affiliation.
Rule of Law: Developing necessary policies, and spreading awareness about the importance of institutionalization, good governance and proper functioning of public entities to serve citizens properly, consistently and fairly.
Transparency: Activating and empowering the proper institutional bodies to monitor, audit and hold accountable all public servants (from President to Ministers to MPS to all those who work in the public domain) as a means to combating corruption in a structured, consistent and sustainable manner.
Knowledge Economy & Employment: Initiate new government projects, open new positions, reverse the brain drain and enforce policies which encourage recruiting fresh graduate Lebanese, people with disabilities, and enforce certain female quotas.
Health Care: Ensuring healthcare services are accessible, affordable, of high quality and treat all Lebanese people with courtesy, irrespective of whether or not they have money.
What is your stance of the current political parties who are in power?
They are a disgrace to the country. They have been in control of this country since the civil war; many just changed hats from war-lords to governmental figures. It is a shame that Lebanese citizens have consistently voted them back into office time and time again. There is a saying in Arabic that somewhat means "Your leaders are a reflection of who you truly are" and that shows that some Lebanese people still believe in those "leaders" and they represent them, or else why would they vote for them? That shows that a non-representative percentage of the Lebanese population are sectarian, corrupt, short-sighted, promote their own personal benefit over that of the country's. Yet, and thankfully, not all Lebanese are like that, and with this new electoral law, we all have a chance to make a difference, of putting people in office to voice out our concerns, and represent us as we deserve to be represented.
Can you walk us through your political program and plans if you become an MP?
Well there are many points to talk about here, so I prefer if you read the program in detail (link) as it covers topics including but not limited to: Foreign policy, Empowerment of the Army, Jails & Justice Department, Sectarianism, Right to Give Nationality to Children by Males and Females, Female Quota, Rights of the Disabled, Brain Drain & Economic Recovery, Knowledge Economy, Healthcare, Education, Unemployment, National Debt, Economic Policy, Fighting Corruption, Garbage & Other Environmental Issues, Electricity, Internet, Telephone & Other Services, and Transportation among other topics.
Anything else you'd like to tell the readers?
Well I want to tell your readers, especially those in Beirut, that their vote won't go in vain. Each vote counts, every person who steps forward and practices their civic duty is helping shape the future of the country in a way they find fit. I hope that through my bio, my replies, and the program I shared with you above, I will have managed to convince your readers to vote for me. All those who know you, my son, whether personally or through your work, I believe they know what kind of person you are and what kind of upbringing you had. It is the same vision, support and encouragement which I had provided for you that I would like to offer to the youth of this country; give them hope, provide them with decent careers, bring them their country back from the bunch of people who have been taking us hostage for over 30 years now!
Few days ago, I was elected to lead a coalition containing more than 30 NGOs and 10s of individuals working towards promoting and sustaining civil peace in Lebanon. The coalition is called "Wahdatouna Khalasouna" which means "Our Unity is Our Salvation". As the name highlights, the focus of the coalition is bring together a plethora of non-profits, experts, activists and academicians to work on issues that might hinder or threaten civil peace in Lebanon.
Our work as a coalition is to tackle the different themes that have an impact on civil peace including but not limited to: human equality, environment, armed conflicts, reconciliation and post-conflict peace building, youth employment and empower, women in leadership, media biases among others.
The coalition is more than 7 years old and I've been a proud member since its inception. Back then, my own NGO, Aie Serve, was operating for almost 3 years and we believed that as a youth organization we have a stake in this matter and wanted our voices to be heard. So from joining the coalition as an NGO representative all the way to becoming a member of the steering committee in the last round of elections to recently becoming the General Coordinator of the coalition. IT's been an interesting journey and for sure I've learned a lot from the previous leadership of the coalition and will continue to ask for their guidance and support throughout the upcoming years.
So the journey starts this month in setting up the new strategy, framework and modus operandi for the future of the coalition and its projected impact on our society.
For the time being, I invite you to check our Website and Facebook Page and bare with us while we update and relaunch them in the coming few months.
Categories:
Activism & NGOs
armed conflicts, Association, Civil Peace, Coalition, Conflict Resolution, Environment, human equality, Leadership, Lebanon, Lebanon Civil Peace, Lebanon Crisis, media biases, NGO, Nonprofit, Peace Building, post-conflict, Reconciliation, women in leadership, youth employment, Youth Empowerment
It's been quite a long time since I wrote any posts on my blog, but there are certain things that can't be kept silent for too long. This is a message of gratitude to an unsung hero.
I'd like you to meet Youssef Aziz,
a dear friend of mine, an activist, an a true unsung hero in several NGOs I'm engaged with.
This gentleman works behind the scenes, does double the effort than most, has the kindest of hearts and a brilliance that is rare to find.
Topping all of that, he is down to earth and a true believer in the values of the organizations he joins/founds/advises.
What triggered my post is the fact that this week…one of the dear NGOs to his heart, and mine, has been officially shut down. It wasn't shut down by force or by external factors but by an unanimous Board decision, including Mr. Aziz. The choice was tough for all of us, but I know for a fact that it is by far the toughest on him than any of us.
In spite of all that, he's been orchestrating the process, handing all the necessary documents and coordination to ensure a smooth and successful transitioning for the status of the organization.
But his efforts, input and value is not just about this NGO, but rather for the past 9 years I've known him in, he's been the most trustworthy, consistent and resourceful individual in my volunteering experience.
So to you Youssef I want to say, your work shows when the organizations you're involved in succeeds in whatever decisions it takes. To you I say, and bluntly, if it wasn't for you, at least 4 NGOs that you and I know of/volunteer with/advised, wouldn't have succeeded or existed. So what you've done, is setup the infrastructure for those NGOs to be built on, serve others and grow.
On my behalf, and undoubtedly on the behalf of many others, I say thank you for who you are, what you've done and what you continue to do day in day out.
Hello my dear reader,
I've successfully finished my Masters in Human Resources Management (MHRM) program at AUB. My focus was on Training and Development, thus I developed an NGO Leadership & Management Competency Model. It led to a tentative design of a training program that I will later develop to be offered to NGOs, possibly in partnership with some of the top universities in the region.
I did in-depth literature review on the topic of core competencies for Leadership & Management in NGOs in Lebanon and globally. Following the research, I organized 2 focus groups, bringing in the insights of experienced professionals in NGOs, Training and Development. Based on the findings, I published a survey to further verify the findings and have a wider input from a diverse background of individuals.
This mixed-methods research project resulted in a detailed analysis of competencies and training and development preferences for the target group. Here is a brief report of the findings: NGO Management Leadership Competency Model
Moreover, the above video is a 30min video of the defense I did on the project in front of the jury and here is the link of the article published on the Lebanese Development Network Website: LDN Article.
If you have any suggestions, questions or need any clarifications, don't hesitate to let me know.
Afif Tabsh
Categories:

Activism & NGOs, Management & Personal Development
AUB, Beirut, Competency, Competency Model, Development, HR, Leadership, Lebanon, Masters in HR, MHRM, NGO, NGO Leadership, NGO Management, Non governmental Organizations, Non-profit, OSB Masters, Planning, Soft Skills, Strategic, Technical, Training
With the proliferation of NGOs in Lebanon and around the world, there is a growing need to empower their staff and volunteers with the needed skills, knowledge and abilities (KSAs) or what is also known as competencies to do their role properly.
In parallel to that, there are hundreds of thousands of dollars being spent annually on training workshops and courses for NGOs. Yet most of them happen without a structured approach to assess the actual needs and gaps to design the appropriate training/coaching/mentoring programs that best fit their situation.
In this context, I'm proposing a full fledged study that incorporates literature review, focus groups, interviews and surveys to do an in-depth quantitative and qualitative analysis of the necessary competencies for individuals managing NGOs.
The aim is to do this study with a multi-stakeholder approach that involves not just the NGOs but also the donor agencies, training providers and academicians.
As a result of the study, an NGO Management Competency Model will be developed. Based on that competency model, potential capacity building programs (training courses, workshops, mentoring programs and coaching sessions) will be designed to cater to the different needs of organizations and their staff and volunteers.
The above concept is not uncommon in certain industries and professions like Human Resources and Project Management professions, so a similar approach will be adopted for the aforementioned initiative.
Let me know your thoughts on the above and if you feel you're interested in playing a role in this study.
Categories:

Activism & NGOs, Management & Personal Development
Abilities, Academicians, Capacity Building, Competency Model, Donors, Empowering Staff and Volunteers, Focus Group, Human Resources Management Competency Model, knowledge, KSA, Lebanon, Literature Review, Mentorship, NGO, NGO Management, NGO Management Skills, ngos, Non, Project Management Competency Model, Skills, Training Program, Workshop
The WordPress.com stats helper monkeys prepared a 2014 annual report for this blog.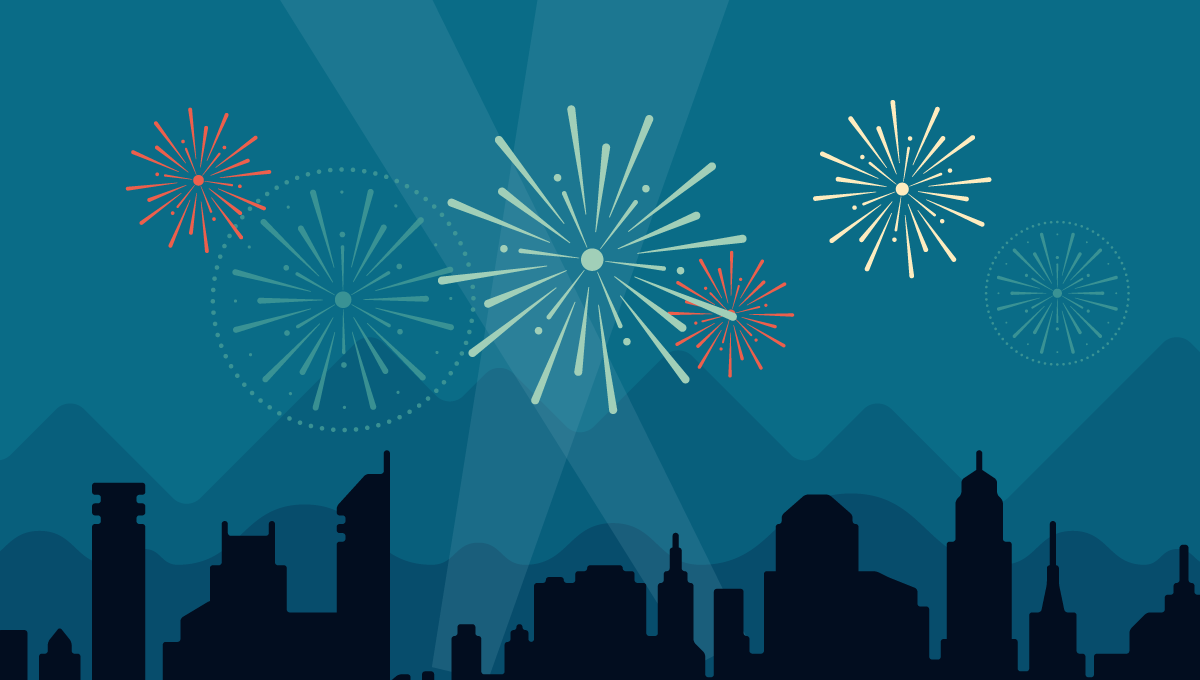 Here's an excerpt:
The concert hall at the Sydney Opera House holds 2,700 people. This blog was viewed about 18,000 times in 2014. If it were a concert at Sydney Opera House, it would take about 7 sold-out performances for that many people to see it.