Dear Friends & Colleagues,
I hope 2023 is treating you well and that it brings you a lot of health, wealth, and happiness! 😀
2022, just like its predecessors, has brought with it a plethora of challenges and hits on all of us. Challenges like changes in market needs, pricing schizophrenia, logistics limitations, fluctuating global situation, and last but not least, for me, a great loss on the personal level, have made this year a tough one to handle, to say the least. Nevertheless, at times pushing against the current, and other times riding it, alongside amazing, family, friends, partners and team members, has made it an outstanding year in terms of growth and expansion and the plans ahead are even more ambitious, so I would like to share with you some updates from my end on RPS MENA, JPC Ltd, RainMakers, and the Youssef Tabsh Foundation among other things I'm currently part of.
I have a lot to say to be honest, but I will try to keep it brief, insightful, and hopefully inspire you to be optimistic and to think of growth despite everything going on in the local, regional, and global arena.
Growth and success from my perspective are not accidental but intentional. They are a deliberate effort being put day-in and day-out by all those involved. Everyone ought to be doing all they can to keep on learning, testing things, trying new ideas, being hopeful in times of despair, daring to dream of things that do not exist yet, planning for 5 and 10 years ahead when we sometimes feel we can not anticipate what is going to happen next month, and yet putting everything we have into action to make things work. Do they always work? Definitely not always from the first time! We do mistakes; we might feel we're failing or that things are not going as planned, but building feedback loops, rapidly adapting, and pushing forward is definitely bound to make things work in the end in the given context and resources.
Here are some highlights from my end for 2022.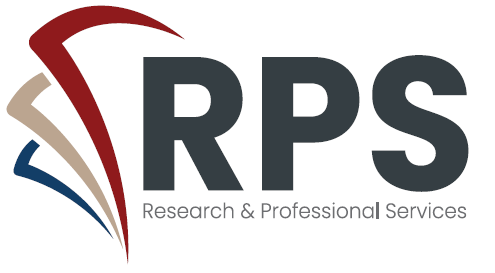 RPS MENA
As many of you already know, it has already been 5 years since RPS MENA, a research, consulting, and training firm headquartered in Beirut, was founded by my sister Ghina and myself and expanded to another office in Istanbul over a year ago. Over the past 5 years, we have been primarily focused on serving the development sector (NGOs, INGOs, UN, WorldBank, IFC, CSOs, Networks, Coalitions..), though we have had a fair share of private sector clients across industries and partnered/supported service providers and other organizations that work with them.
In 2022 we are glad to say that we've had yet another record-breaking year with more projects, more consultants engaged, more clients served, more consulting days put, more training days delivered, and more research projects implemented than any of the previous years. With that, we've expanded our team with 2 new team members and many more consultants and experts that we work with on a project basis, and we are now serving more countries than ever before, including Iraq, UAE, KSA, and Turkey.
Despite all the economic, social, and financial challenges impacting Lebanon, Turkey, and the region, we have invested in our steady growth, building internal infrastructure and proper systems, and most importantly in having on board the right team members and partners that we can build with and grow with for many years to come.
Feel free to check out our RPS MENA Corporate Overview for 2023
Website: www.rpsmena.com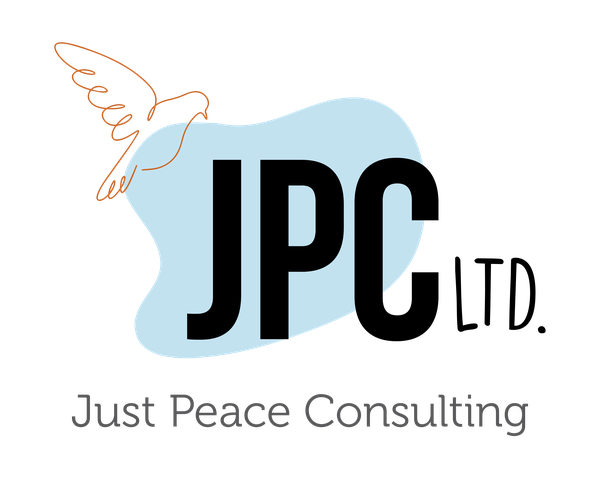 Just Peace Consulting Ltd (JPC Ltd)
JPC Ltd is a peace-building and conflict transformation firm established in late 2022 in Cyprus by Jean-Paul and me, to serve the EMEA region. Though it was established just a few months ago, we have already attracted a considerable amount of talent to join our Talent Roster, we have applied to several new projects, met with potential clients, recruited a new team member to help us in Coordinating Projects, and we believe 2023 is going to be an eventful and exciting year.
As part of our knowledge-sharing ethos, we are organizing a free webinar, on February February 7, at 6:30 pm Beirut time, titled "Transforming Conflict: A Systemic Approach". We would love it if you join us and if you know others who might be interested in the field of Peace Building, Conflict Analysis, Conflict Transformation, and the like, then this is definitely for them.
Webinar Registration Link: Transformative Conflict Webinar Registration
You can learn more about JPC Ltd via our JPC Ltd Corporate Overview for 2023
Website: www.justpeaceconsulting.com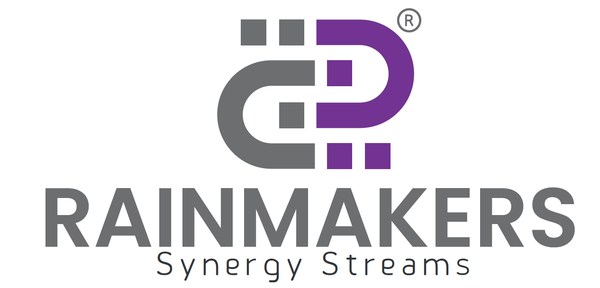 Rain Makers
Rain Makers supports organizations (NGOs and others) to improve their opportunity identification, donor mapping, proposal success rates, and developing fundraising strategies and partnership-building capabilities with a participatory approach.
It is legally incorporated late 2022 in Istanbul, Turkey, serving all EMEA region, and is the brainchild of my friend Antoun Andrea and I, as a spin-off of services we used to offer separately through our different vehicles. Thus we decided to join forces, synergize and build something that can positively impact so many lives by helping organizations identify more grants, tenders, bids, and funding opportunities while we can also support them in developing those proposals to help them grow.
We did a soft launch in the last two months and are happy to say that we already got more than a handful of clients and partners that we are serving and the list is growing steadily.
If you are interested to know more, and see how we can help you fundraise, identify more opportunities, write better proposals, map donors and the like…then I invite you to register for our official Launching Webinar, taking place on February 15 at 11:00 am Beirut Time.
Webinar Link: Rain Makers Launching Event Registration Form
Website: www.rainmakersemea.com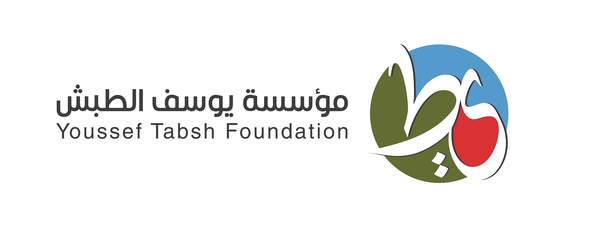 Youssef Tabsh Foundation
Last but not least, it has been a year since my father, Dr. Youssef Tabsh, passed away, and thus a year since we established the Youssef Tabsh Foundation. The Foundation focuses mostly on the causes that he used to be a passionate advocate and supporter of including Social Justice, Medical & Health Services Accessibility to All, and Pan-Arab Collaboration in education, culture, business, and economy among other avenues.
Accordingly, throughout the first year of its establishment, we focused on building its internal policies, procedures, governance, volunteer manuals, developing a way forward, strategy, and some high-level initiatives. In parallel to that, we kept his legacy of philanthropic giving under the three pillars mentioned above to various individuals, families, and organizations in need.
This year, we launched the Youssef Tabsh Foundation Financial Sustainability & Fundraising Support program for Medical & Health NGOs targeting 20 NGOs in the Arab nation. We received a considerably bigger number of applications than we expected and thus ended up expanding our program to cater to 38 organizations, almost doubling our target from the kick-start.
The aim of the program is to empower those NGOs on the best practices in Fundraising, Proposal Writing, and Opportunity Identification and coach them to develop their fundraising strategies to become more financially sustainable. Our belief is that it is better to teach others how to fish, than to give them a fish, and thus helping those NGOs develop the needed capacities or enhance their existing capacities in one way or another, would make a substantially bigger impact than any monetary donation we can offer as a foundation.
The program kicked off in January and will continue till end of April 2023.
To learn more about the foundation, you can check its website, and you can also connect to our social media pages where we will be posting more about the NGOs we're supporting and announcing new programs and initiatives throughout the year.
Website: www.yousseftabshfoundation.org
Other Random Stuff
Since my brain cannot rest and there is always something I want to learn, things I still want to do, I'll share a few thoughts about things I'm working on, or others that are to be launched/announced in due time.
Publishing my first book: A friend of mine, and I are currently co-authoring a book which I'm very excited about, and planning to base several educational, coaching, and support programs on it. The full announcement and details will follow in due time.
WAAAUB Turkey Chapter: As some might know, I've relocated to Istanbul almost 1.5 years ago with my family, and since then I helped establish the AUB's Alumni Chapter in Turkey that I currently serve as VP. Since then, I'm happy to say that we have been quite active with events, both online and face-to-face, and now the community has grown to more than 60 members in just a year. It's always good to connect with Alumni from our Alma Mater and hoping 2023 will be even business, more active and more engaging to all involved..
Training, Job Opportunities & Scholarships: For those who have known me since my days in Aie Serve, Global Shapers and other youth-led NGos, I constantly try to share opportunities for free or paid training opportunities, new job opportunities, and scholarships whenever I find them. I see the offers and demand are increasing and happy to say that through Whatsap Communities, we are able to do that at a scale and ease we could never have thought of before. Communities are growing in the thousands and opportunities are plenty. Mostly Lebanon-specific, which is much needed. So for those interested in sharing opportunities, or to receive, drop me a message to add you to the appropriate Whatsapp Community or direct you to the different Social Media Pages/groups. Just be specific about what you have in mind.
Wrapping it Up
With all the above, I cannot be thankful enough for God's innumerable gifts and for everyone who has contributed to the success of any of the above, whether through direct or indirect involvement.
I feel blessed every day working and collaborating with individuals that are profoundly good-willed, ethical, and professional. All in all, it makes working enjoyable and smooth, and with a high level of trust that together, we can achieve great things.
As a way of giving back, if you have ideas about something you want to implement, a new project, new business, or new initiative and you do not know how to start or want to discuss it with someone, I'd be happy to support you. Drop me a message and we'll agree on a common time to do a quick Zoom call to help you out.
2023… here we come! 😀
Afif
—
Your Hyper-Active Optimistic Friend!